Something to Talk About:
Voices for Vaccines Annual Benefit Party and Silent Auction
Friday, April 11, 2014, 6 PM – 10 PM
Great Room, Mall of America
Bloomington, MN
Register Now!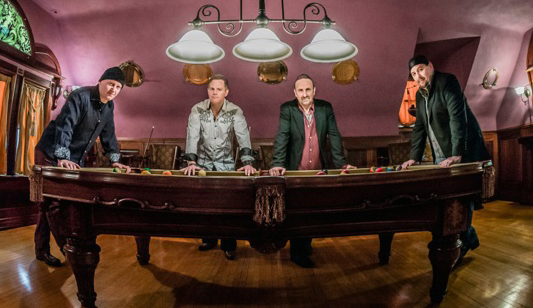 On Friday, April 11, 2014, Voices for Vaccines held our  benefit party and silent auction celebrating the success and future of Voices for Vaccines!
Proceeds support Voices for Vaccines' groundbreaking work to counter the misinformation about vaccines that is putting our children at risk of contracting preventable disease.
If you would like to support Voices for Vaccines, make a donation today!
Sponsored by:
Businesses and Charitable Organizations:
Become an Event Sponsor Today!
Become A Sponsor

Make a big splash in your community by sponsoring our annual event! Your cash or silent auction donation to the Voices for Vaccines benefit demonstrates your commitment to the health of the community in which you operate. Your support also means that Voices for Vaccines can continue to create and distribute the resources, educational materials, and toolkits that allow us to help parents—like us, like you—make the best choices for their children.
If you would like to sponsor our event, please consider the levels of sponsorship listed below, as well as the opportunity to donate items or services for the silent auction. Donations of any amount are appreciated, and are tax-deductible.
BRONZE SPONSOR

– $150+ Investment
You and your business will receive:
Special recognition (verbal) at the event
Two tickets to the event
GOLD

SPONSOR – $600+ Investment
You and your business will receive:
Special recognition (verbal and written) at the event
Up to 6 tickets to the event
VIP section at the event
Logo or business name in the invitation, flyer, posters,
and all other marketing materials (where applicable)
SILVER

SPONSOR – $350+ Investment
You and your business will receive:
Special recognition (verbal and written) at the event
Up to 4 tickets to the event
Logo or business name in the invitation, flyers, posters,
and all other marketing materials (where applicable)
PLATINUM

SPONSOR

– $1,000+ Investment
You and your business will receive:
Special recognition as above, and on-stage introduction to the gathering
Up to 10 tickets to the event
VIP section at the event
Early entry and preview of silent auction items
Meet and greet with VFV leaders and band members
Logo or business name on tickets as well as in the invitation, flyer,
posters, and all other marketing materials (where applicable)