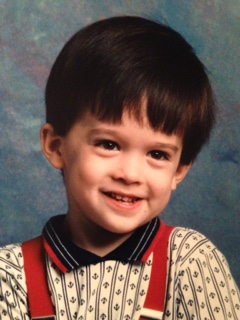 Claudia
"My name is Claudia, and I choose to immunize."
Our son, Aaron died in 1994 from complications of the chickenpox. He was a typical, healthy 3 year old and was dead 21 days after his first pox mark. The vaccine was approved in the US the following year. Aaron's younger brothers have both had the varicella vaccine and booster. They are both healthy young men.
Thank you for visiting Voices for Vaccines' Why I Choose gallery.