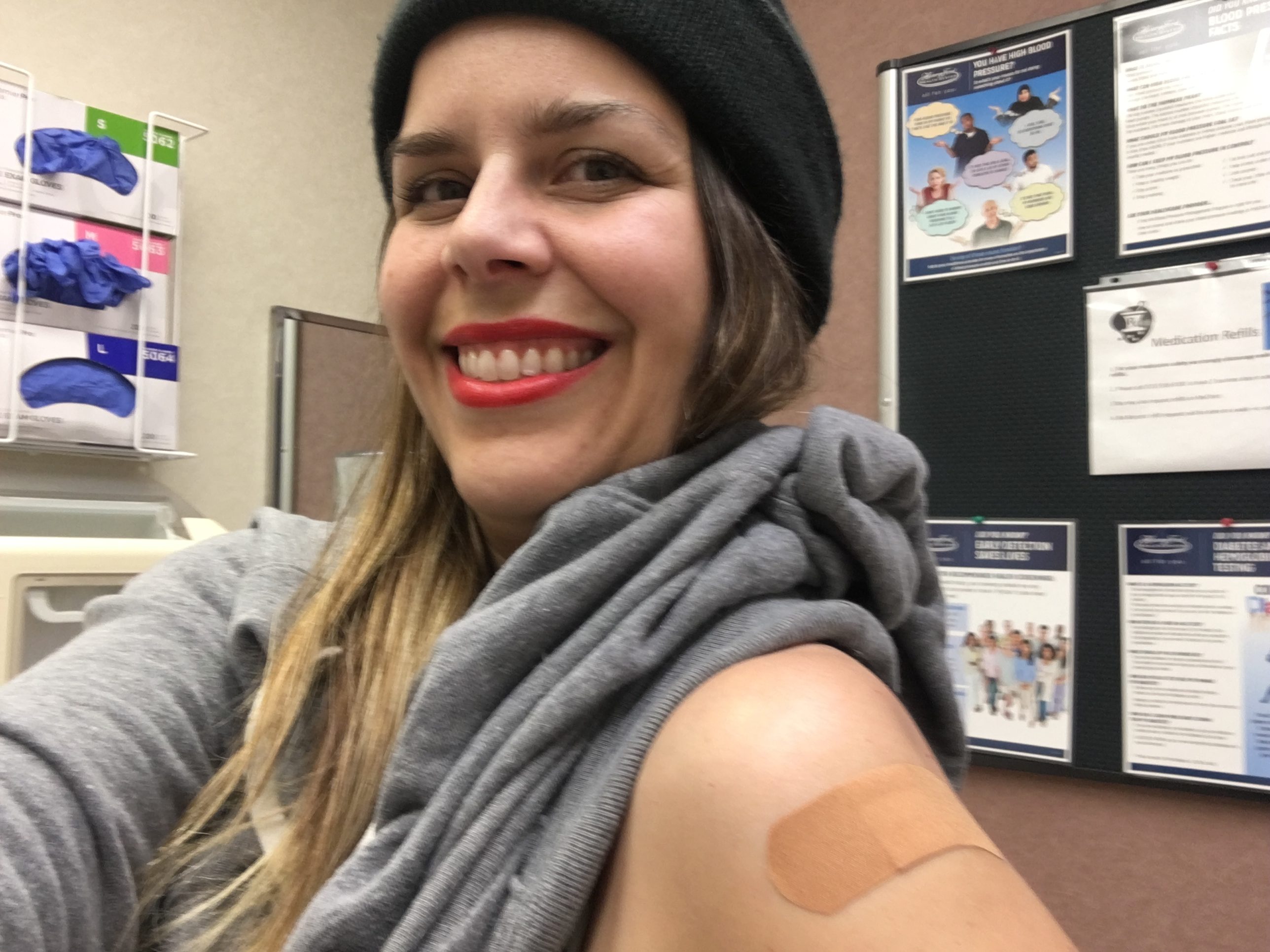 Jill
"My name is Jill, and I choose to immunize."
I immunize because my family and I don't have time to be sick with the flu! Winter is one of the busiest times of the year for us with work and school, so we shut the flu factory down before it can even get started. Added bonus is that we won't have "germ guilt" since we're not passing on gunk to our friends, family and community. As someone with an egg allergy, this is the second year in a row that I received the eggless version. Yay, science. PS - this year wins the "most painless shot ever"!
Thank you for visiting Voices for Vaccines' Why I Choose gallery.