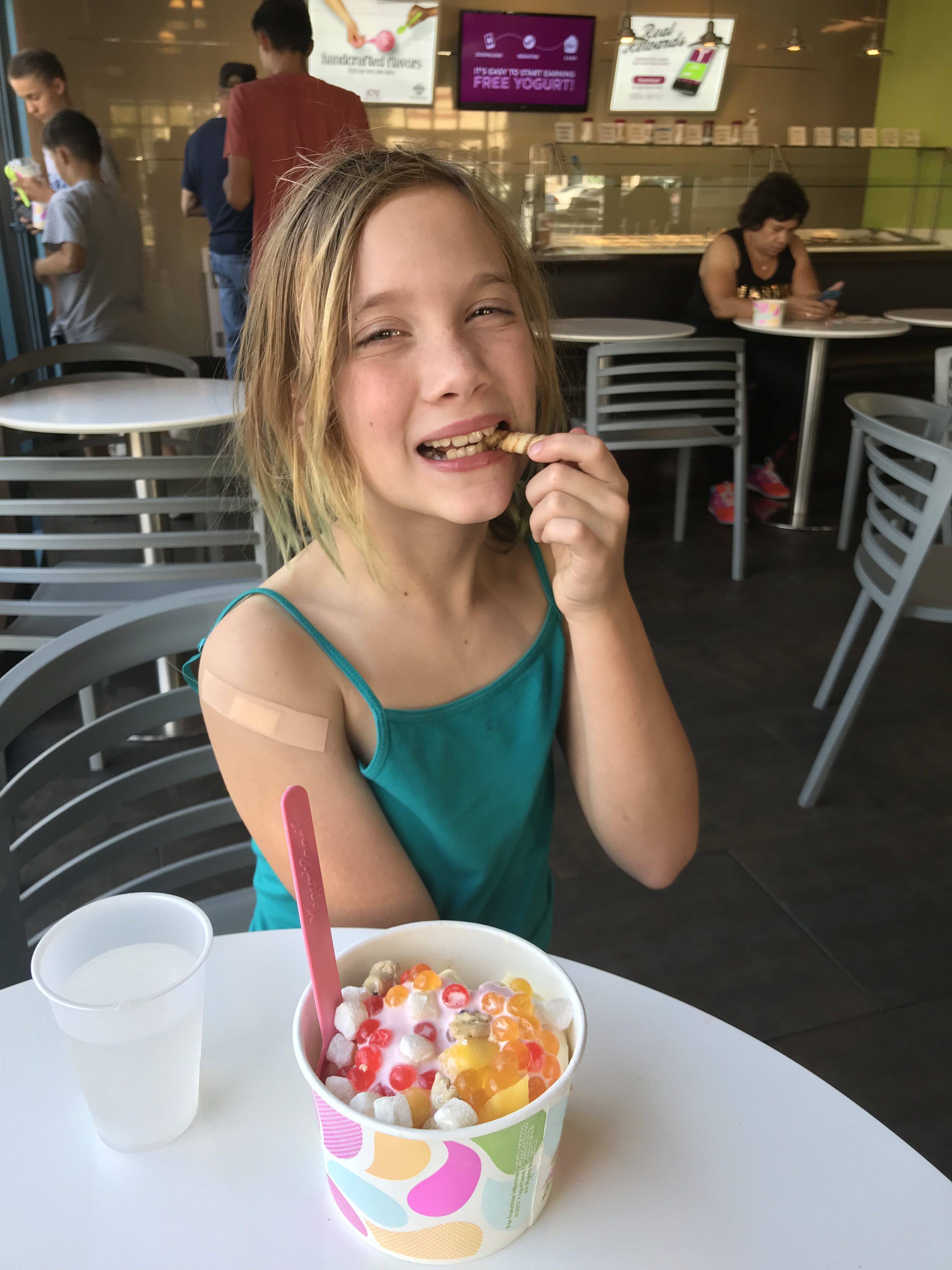 Amanda
"My name is Amanda, and I choose to immunize."
Here's our post- flu shot froyo! I immunize because she was born premature and spent 30 days away from me, and I won't let anything ever do that again. For my happy, healthy 9 year old, and for all of the children who can't be immunized - we get our shots!
Thank you for visiting Voices for Vaccines' Why I Choose gallery.