This week, we are reviewing our most popular newsletter COVID stories of 2022. Next week, we will look at the non-COVID stories, so don't miss that.
The Facts:
Justin Beiber had  Ramsay Hunt Syndrome, which is a remanifestation of varicella-zoster, the virus that causes chickenpox. Sadly, all of this could have been prevented if he had originally been vaccinated against the chickenpox he contracted as a child.
Celine Dion has Stiff Person Syndrome. We have no reason to believe that the COVID vaccine caused this in Celine Dion, any more than anything else she's experienced. SPS seems to affect 1-2 people in a million people, and the rates do not appear to be increasing since the covid vaccine was introduced. This is another example of people jumping to conclusions without evidence.
As to the celebrities we have lost this year, it is important to remember that celebrities do die, too. We do not have solid answers about Taylor Hawkins' and Irene Cara's deaths, Leslie Jordan died in an auto accident caused by a possible medical incident. We should not expect autopsies to tell us that a death was definitely not caused by vaccines, but the lack of such declaration does not mean vaccines are to blame.
It's never not the vaccine

The Claim:
Improv and the anti-vaccine movement have one thing in common: the response is always yes. Did the vaccine cause that? Yes. So what did they claim the COVID vaccine caused this year?
The Facts:
Since COVID, many of these conditions are, in fact, on the rise. Additionally, all of these conditions are known, verifiable results of COVID infection itself, while there is no evidence that the vaccine causes any of them. With over 13 billion doses of vaccines given, and many agencies tracking adverse events, we can feel relatively assured that vaccines do not cause such a litany of bad outcomes.
In fact, a new anti-vaccine film portrays several cases of people dying suddenly (supposedly from the COVID vaccine), but these are people who are either still alive or died from other verifiable causes.
Myocarditis risk assessment

The Claim:
Vaccines, of course, are not without risks. Nothing is without risks. We know that COVID vaccines can cause some cases of myocarditis, but was the Florida Surgeon General's decision to rescind the state's COVID vaccine recommendation for young men.
The Facts:
The surgeon general of Florida, citing an anonymous analysis of Florida data, is recommending against the vaccine for men 18-39 due to the "increased risk of cardiac-related death" found in the analysis.
This analysis was not published in a scientific journal, was not peer-reviewed, and claims its findings are "preliminary" and "should be interpreted with caution." The anonymous authors looked at deaths in men that occurred within 28 days of COIVD vaccination administration, but how they analyzed it is a mystery. Any key details on methodology were omitted.
Problems with the analysis include their extremely small sample size and incomplete data. Since it only considered death records and not medical records, the causes of death were not established and could have been anything, including underlying health issues or undetected COVID.
The mRNA vaccines do carry a small risk of myocarditis, but it often resolves on its own relatively quickly. This study explains that the risks of myocarditis from COVID far outweigh the risks of myocarditis from COVID vaccines.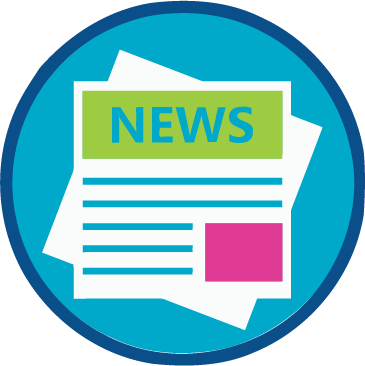 Just the Facts Newsletter:
Correcting this week's disinformation
Sign up to get a weekly look at the latest vaccination facts as we debunk the latest false vaccination claims making the rounds on the internet.