Coalitions do amazing work supporting vaccination rates in their states. Each coalition is unique in what it prioritizes, how it works, and who it works with, but based on 2021 research by Voices for Vaccines, they all have some important commonalities in mission and focus.
Most coalitions center their work around:
Improving immunization rates
Providing education opportunities for healthcare providers
Reducing health disparities / improving access to vaccination
Community education, particularly to fight misinformation
Legislator education
What's not on that list? Families.
That's ok, we get it! Immunization programs need to consistently weigh where to allocate limited staff and resources. So for coalitions that overwhelmingly see themselves as "professional" organizations, engaging families can be a bit of a challenge. Many coalitions have a strong desire to better engage with families but don't have a model to do so – and most definitely don't have the budget and staffing for high-touch efforts.
Engage families with this evidence-based, practical toolkit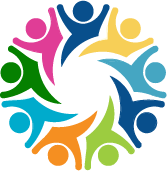 This toolkit provides a path for stronger family engagement. It's evidence- based and practical. We understand the enormous value that our state and local coalitions bring to the table. We want to support their efforts and help them leverage and engage families more…and more effectively.
© Voices for Vaccines. Excerpts and links may be used by websites and blogs, provided that full and clear credit is given to Voices for Vaccines, with appropriate and specific direction and links to the original content. Parents, providers, advocates, and others may download and duplicate toolkits in print, without alteration, for non-commercial use and with full and proper attribution only.