How do you work with families to increase your engagement and influence?
The third and final "E" of our strategy is Extend – these are strategies to use families to increase your reach and influence.
Tier I Coalitions
You may be a predominately professional organization, but that doesn't mean there aren't ways to involve families:
Consider a "family advocate" ad hoc or non-voting member
Designate one meeting a year to "family voices"
Agree with your members that you will have one meeting a quarter in the evening so parents and caregivers can attend
Make room on your agenda to regularly hear input or opinions from families.
Tier II Coalitions
Looking to increase your involvement with families? Extend a voting board seat to a family representative. Provide HCP and other member trainings on how to more effectively engage with families.
Tier III Coalitions
Already have a pretty well-established family involvement strategy?
Grow it by:
Providing media training so you have compelling, credible surrogates you can call on for media engagement
Host Op-Ed writing sessions that further empower families to show their support for vaccines more visibility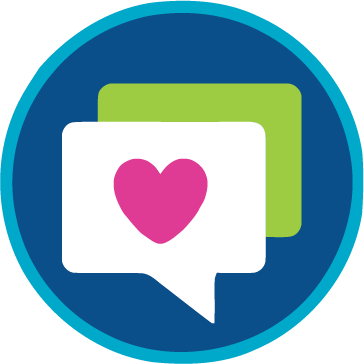 Using Families to Support Social Media
For better or worse, a lot of vaccine conversations are happening on social media, so it's important to get out there on social media and educate folks!
A lot of coalitions are reluctant to enter into the social media space because of anti-vaxxers, but family engagement provides ways to make it easier. Consider a group of family volunteers who can support your social media presence. They can post, cross-post, and share as well as act as moderators to keep anti-vaxxers from burying your efforts in negative comments.
© Voices for Vaccines. Excerpts and links may be used by websites and blogs, provided that full and clear credit is given to Voices for Vaccines, with appropriate and specific direction and links to the original content. Parents, providers, advocates, and others may download and duplicate toolkits in print, without alteration, for non-commercial use and with full and proper attribution only.