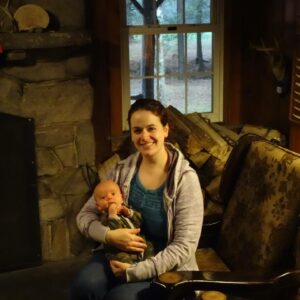 "My sister-in law won't vaccinated my nieces and nephews."
"My cousin has been posting anti-vaccine memes on Facebook."
"My best friend is convinced her child's autism was caused by vaccines."
Voices for Vaccines receives many emails, but the ones about a loved one who is vaccine hesitant catch my attention first. Because of the volume of these emails, we created the Talking to Vaccine-Hesitant Loved Ones with Compassion and Confidence toolkit.
Even with the toolkit and a sympathetic ear, too many people find themselves feeling alone on the topic of vaccine hesitant loved ones. I have had the opportunity to talk with more than a few of these folks. I have also had the opportunity to talk to quite a few parents who used to be anti-vaccine, but now vaccinated their children fully.  And I decided that our podcast was the perfect opportunity to match a person from each group together for a conversation.
If you have ever wondered how a person decides not to vaccinate or how someone changes a mind about vaccines, our latest podcast is for you. And if you are a person who is trying to break through a loved one's vaccine hesitancy, we would love to hear from you after you listen!
Vax Talk is the Voices for Vaccines podcast, hosted by Karen Ernst and Blank Children's Hospital pediatrician Dr. Nathan Boonstra. You can find our podcast page here or on our Cast page.  Subscribe to the podcast via iTunes, Google Play, or Stitcher.