In 2013, Voices for Vaccines was relaunched as an organization by parents and for parents, an organization that gave vaccinating parents a voice in the conversation about immunization. Until then, the discussion was dominated by public health officials, scientists, and healthcare workers on the one hand and anti-vaccine parents on the other. Since our relaunch, much has changed in the way everyone discusses vaccines, particularly in the way parents are included and feel empowered to say something.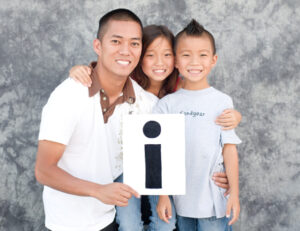 For more than three years now, Voices for Vaccines has been both the platform where parents can tell their stories and the resource that helps parents advocate in their community. But today we announce a big change for us. We are adopting a new way for parents, advocates, and anyone in between to lend their voice to the many supporting immunization.
Why I Choose
The new campaign might look familiar to you, as it began years ago by the same people who bring you Shot by Shot's stories of vaccine-preventable diseases. For the last few months, we have been working with them to migrate the Why I Choose campaign to Voices for Vaccines' website. The campaign is simple: every day people speak up for vaccines by submitting a photo and a few sentences explaining why they choose to immunize themselves and their family.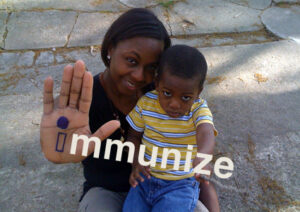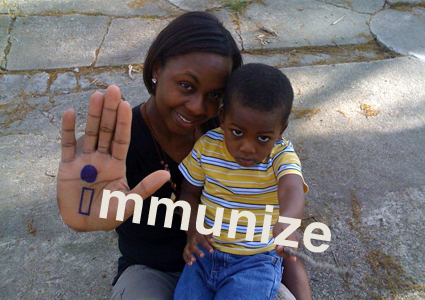 Vaccination is a choice. The common narrative is that parents vaccinate by default because their doctors recommend them. However, getting to a doctor's office takes effort, and the road to immunization has many forks. Bringing a child to a doctors office and consenting to vaccines is definitely an affirmative choice, and parents make this choice based on past experiences, family history, scientific understand, and hopes for the future. In fact, a parent's rationale for choosing to vaccinate is as unique as her child, and each reason is important enough to be heard.
Tell us why you choose to vaccinate your children. Submitting your photo is easy–just follow this link.