My journey into the anti-vaccination scene began when I became pregnant with my one and only child. It all started when I watched the documentary The Business of Being Born and decided to pursue a home-birth midwife. After months of searching, I found one in my area who agreed to take me under her care.
At our first appointment, she asked me how I felt about vaccines. "I'm not sure what you're asking me," I responded, confused. She then told me about her experiences with vaccines and her seven children. She claimed her one son had a negative reaction, causing him to regress and become autistic. Now, she said, their family does not undergo any medical care except for chiropractic and homeopathics. I was fascinated, to say the least. The idea of not vaccinating was something I had never even heard of, let alone not taking your children to a doctor. But her kids seemed healthy, and she encouraged me to "do my research" on the Internet. And so I did.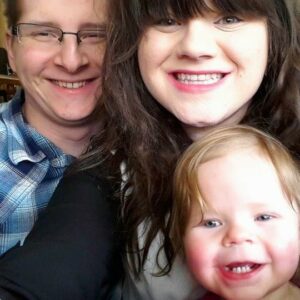 It was like I stepped into another universe. The stories, the blogs, the information. There were mothers who said their children became autistic, developed epilepsy, or even died after receiving a vaccine. It didn't stop there. I heard tall tales about how doctors got paid premiums to vaccinate our children, and that the medical community is purposely poisoning everyone for every reason under the sun, including population control, money, and even just "because they're evil." Horror stories about ingredient lists, toxins, and mercury were spread around like candy.
I felt like I had discovered this wealth of information that the world around me didn't know. I was Charlie Bucket and I had the golden ticket to keeping my family healthy. I vowed to never vaccinate my unborn child.
I buried myself in this universe, reading websites like whale.to, Natural News, and becoming an active member of the infamous Great Mothers Questioning Vaccines Facebook group. It turned out that thousands of mothers like me had come upon all of this information, and we felt like it was our job to stand up and inform the world about the dangers of vaccines.  I was advised not to trust organizations like the CDC, the FDA, the AAP, and any government websites. I got all of my information from the anecdotal "evidence" of other anti-vaccine moms and from non-government websites and Facebook pages.
My fiance Kevin heard my piece on what I learned about vaccines and agreed we would not vaccinate. So after Ramona was born, we only took her to a doctor three times in her first year of life. Even that, we felt, was too much. We were consistently paranoid about the agenda of doctors and nurses, and deep down, we were scared that Child Protection Services would take Ramona away from us for not vaccinating due to the "big pHARMa"conspiracy and their grip on the government.
I had never considered myself a conspiracy theorist, and always found them very silly. Yet here I was, diving head first into one. But that same innate resistance to outlandish conspiracy theories is exactly what slowly pulled me out of this alternate reality and into the truth.
While I was fine and okay with not vaccinating since I truly believed my choice was based on science, I had doubts on other things that my vaccine-denying peers believed in. Things like essential oils, chemtrails, FEMA death camps, and even AIDS denialism. I asked myself if I found no proof or reason to believe in THOSE ideas that they promote with the same fervor as their anti-vaccine views, then why am I so confident that they're right about vaccines? Why, when I had always loved and trusted science with everything in my being, did I distrust medicine and doctors? Things that I used to be so confident in I was now unsure of. I decided it was time to visit the vaccine conversation once more, with a new perspective and science mindset.
It didn't take me long to go from feeling silly to feeling foolish, and finally to feeling completely stupid. I had been duped. I was flat-out lied to. The cult-like world of vaccine refusal had grabbed me by the throat and taken me for a ride. Between the CDC, PubMed, and even other accounts on Voices for Vaccines such as Megan's "Leaving The Anti-Vaccine Movement" and Amy's "Growing Up Un-Vaccinated" I was convinced: Vaccinations were safe and effective, and it was my responsibility to Ramona to vaccinate her.
My change of heart hasn't come without costs. Now that I'm vehemently pro-vax, I've lost friends, gained enemies, and changed greatly. I am embarrassed by my past decisions, but not regretful. I am so grateful that my Ramona never got sick, or God forbid got another child sick. I also hope my story can help other mothers come around to vaccinating their children if they've been misled, as I had been.
I am not angry with parents who don't vaccinate–I am sad for them because many are so immersed in the lies that they've been told that they'll probably never get out. I can only hope that they can open their mind to science like I did, and decide to vaccinate to protect their children, their families, and their communities.
Maranda Dynda is a former anti-vaccine mom turned vaccine advocate. She lives in rural Pennsylvania with her fiancé Kevin and daughter Ramona. While currently a stay-at-home mom, she hopes to pursue a degree and career in public health to help others learn about the importance of vaccinations and keeping their families and communities well.
If you liked this post, become a Voices for Vaccines member today!