My journey began one Thursday night at about 10:00 p.m.  Until  I lived in somewhat of a bubble.  I felt invincible.  I felt blessed with the life I was living, and took every opportunity to practice what we call "tikkun olam," which is a Hebrew phrase meaning "to repair the world."
That evening, January 31st, 2013, I was already in bed for the night.  My husband was out of town on business.  My oldest daughter, a junior in college, was in South America participating in a semester abroad program.  My middle daughter, a sophomore in college, would be calling to check in shortly.  My 15-year-old son was doing his homework.  Life was fine.  Better than fine – life was good.
When Emily–my nineteen-year-old daughter–called, she complained of a headache.  She rationalized it by explaining she had been up studying all the night the night before for two large exams – but "don't worry mom, I did really well on both exams."  I suggested she take Motrin, and go to sleep early.  We each said our "goodnights" and our "I love yous" and then goodbye.
That was the last time I would ever hear Emily's voice.
The next morning I was called by the Dean of her college, who informed me that Emily had been admitted to the hospital during the night with bacterial meningitis.  She asked that I call the hospital immediately, but to begin driving first, because I was 2 ½ hours away.  Time was crucial, I was told.  Emily was "very, very sick."
My brain took over, as I went into an "automatic" mode.  I trying to contact my husband.  After all, if Emily was going to be in the hospital for a few days, he may want to come keep us company.  When I talked to the hospital, they confirmed that she had bacterial meningitis. I begged them to recheck the results.  I did not know a lot about bacterial meningitis, but I did know that Emily had been vaccinated for this disease, and had also received the booster when the recommendations for the vaccine changed.
By the time I arrived at the hospital, things were happening very fast.  My husband and I (he on the other end of the cell phone) gave our permission for Emily's craniotomy.  We were told that the swelling in Emily's brain was so severe, we needed to make room for it to expand.  We were told that this was her one chance for survival.  I understood the severity of the situation when they offered to send clergy over to sit with me.
Later that day my husband got to the hospital and the medical professionals continued working very hard.  They tried so many different techniques to reduce the swelling in Emily's brain.  However, the swelling never decreased.  Emily never woke up.
I remember the moment that we were told our daughter had no brain activity.  I will never forget it—it will live forever in my heart, right next to the memory of the first time she was placed in my arms when she was born.  I would never see her beautiful eyes look at me again.  I would never feel her arms around my neck again.  I would never hear her laugh or her cry.  I would never hear her tell me she loved me.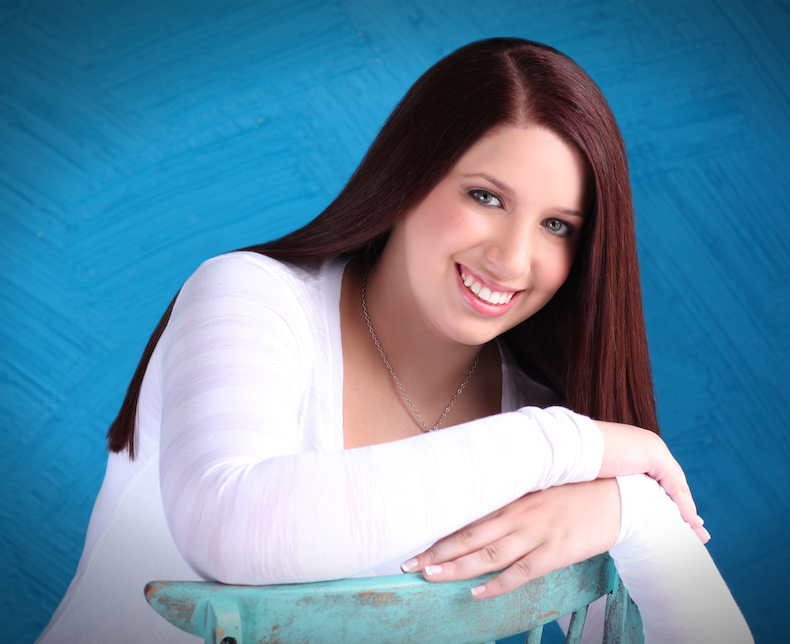 When I said goodbye to Emily, I told her to go be at peace.  I promised her that I would figure out what had happened.  I told her I would be her voice, and I would speak out so that this could not happen to other people.
Because the bacteria had only attacked Emily's brain and spinal column, her organs remained very healthy.  She was able to save five lives with six organs, and countless others with her bones and tissue.  Emily will forever be a hero.
It turns out that Emily had contracted the B strain of meningococcal disease.  This is the one strain that was not covered by the vaccine being used in the United States.  I had no idea there was even such a thing.  I only knew my healthy daughter was dead at nineteen years old.
For the first few months after Emily died I walked around in a fog.  I asked "Why me?"  I could not get over the fact that within thirty hours of the onset of a headache, my daughter had died.  Then one day, I looked in the mirror, and instead of "why me," I said "because it is me."  I remembered my promise to Emily on that cold February morning.  It was time.
We formed The Emily Stillman Foundation to raise awareness for all strains of meningococcal disease and for the need for organ/tissue donation.  I have been trained in both areas, and I speak on both topics.  But I could not just stop at educating.  In addition to educating about meningococcal disease, I advocate for vaccinations that prevent all vaccine-preventable diseases.  Our Foundation provides vaccinations for those who cannot afford them – especially in situation where the existing recommendations are limited, which makes public and private support unavailable.  In addition, The Emily Stillman Foundation provides vaccination programs, taking busloads of people into Canada, where the serogroup B meningococcal vaccine was available.
The Emily Stillman Foundation has helped me give meaning to my daughter's death.  I do believe in God.  I do believe things happen the way they were supposed to – even when it is painful, and we do not like it.  I believe that I was meant to be Emily's voice, and to become a vaccine advocate.  I believe she was meant to be a hero.  And so, until the time comes where I meet my precious daughter again, I will continue to do this every single day.   It is my "tikkun olam."
Alicia lives in West Bloomfield, Michigan with her husband of 26 years, Michael and her two dogs – Cody and Lilly.  She has a 23 year old daughter Karly who lives in Manhattan, and an 18 year old son Zachary who is a freshman at The University of Michigan.  She believes her angel daughter, Emily works with her every single day.
Editor's Note: On February 17, Voices for Vaccines is holding a teleconference call with Andy Marso, meningitis B survivor. The call is open to the public. Please email us at [email protected] to register for this call.