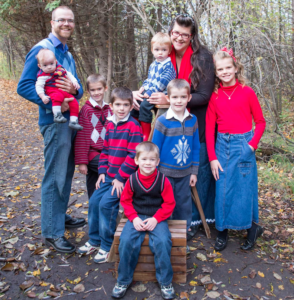 I'm writing this from quarantine, the irony of which isn't lost on me. Emotionally, I'm a bit raw. Mentally, a bit taxed. Physically, I'm fine.  All seven of my unvaccinated children have whooping cough, and the kicker is that they may have given it to my five-month-old niece, too young to be fully vaccinated.
We'd had a games night at our house in March, and my brother-in-law had a full-blown cold, so when the kids started with a dry cough a few days later I didn't think much of it.  But a week after the symptoms started the kids weren't improving—in fact they were getting worse.
And the cough. No one had a runny nose or sneezing but they all had the same unproductive cough. Between coughing fits they were fine.
Then a few days later, at midnight, I snapped. My youngest three children were coughing so hard they would gag or vomit. I'd never seen anything like this before.  Watching our youngest struggle with this choking cough, bringing up clear, stringy mucus – I knew I had heard of this before somewhere.  My mom said I had it when I was a kid. I snapped into "something is WRONG" mode.
I jumped on Google to type in "child cough." My kids had all but one symptom of pertussis—none of them had the characteristic "whoop." But they had everything else. We had vaccinated our first three children on a delayed schedule and our youngest four weren't vaccinated at all.  We stopped because we were scared and didn't know who to trust.  Was the medical community just paid-off puppets of a Big Pharma-Government-Media conspiracy?  Were these vaccines even necessary in this day and age? Were we unwittingly doing greater harm than help to our beloved children? So much smoke must mean a fire, we thought, so we defaulted to the "do nothing and hope nothing bad happens" position.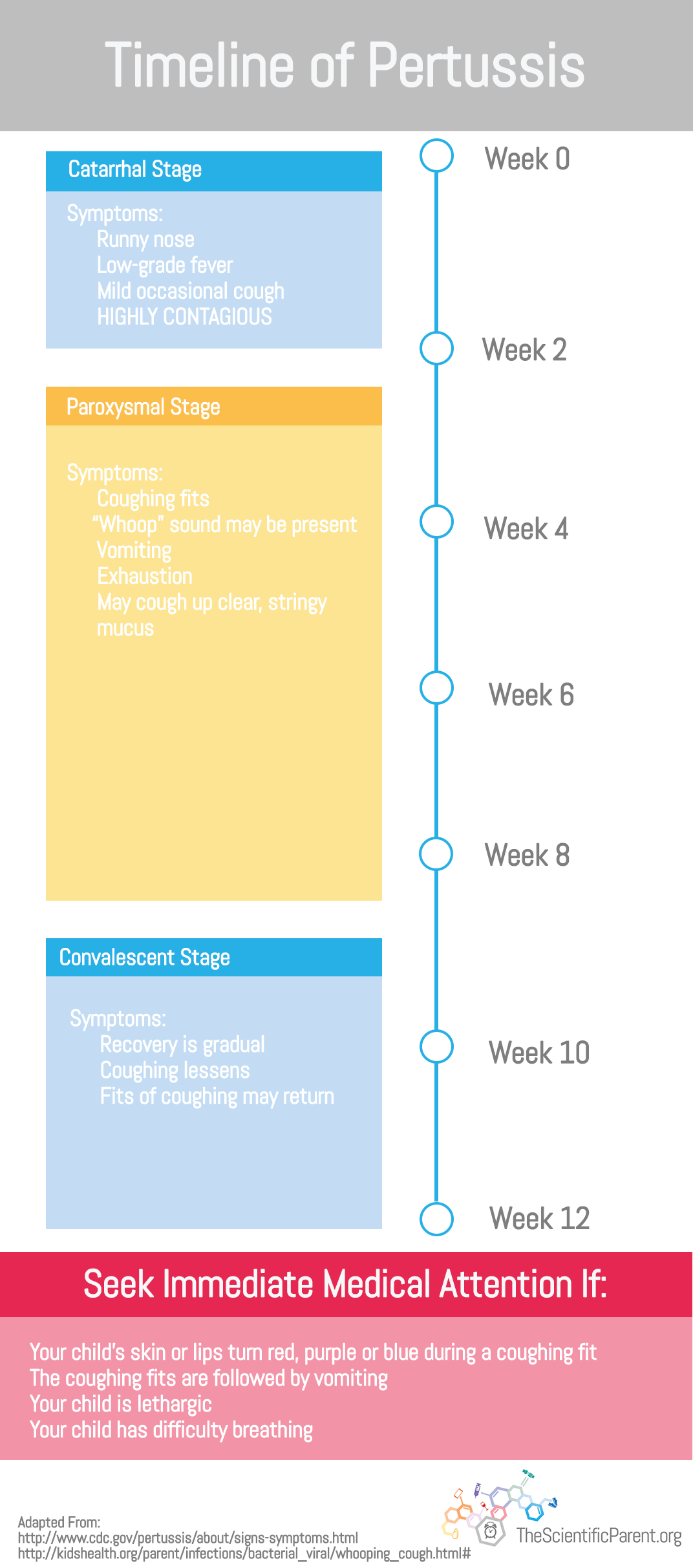 For years relatives tried to persuade us to reconsider, but this only irritated us and made us defensive.  Secretly, I hoped I would find the proof I needed to hold the course, but deep down I was resigned to only find endless conflicting arguments that never resolved anything.  No matter if we vaccinated or not, I thought, it would be nothing more than a coin toss with horrible risks either way.
When the Disneyland measles outbreak happened my husband and I agreed to take a new look and weigh the evidence on both sides. A friend suggested I write out my questions so we could tackle them one by one.  Just getting it out on paper helped so much. I only ended up with a handful of questions. But more potent than my questions were my biases. I just didn't trust civic government, the medical community, the pharmaceutical industry, and people in general. By default, I had excluded all research available from any major, reputable organization.  Could all the in-house, independent, peer-reviewed clinical trials, research papers and studies across the globe ALL be flawed, corrupt and untrustworthy?
The final shift came when I connected the dots between a small, but real measles outbreak in my personal circles this time last year.  But for the grace of God, our family was one step from contracting measles in our mostly under-or-unvaccinated 7 kids.  Maybe we could have weathered that storm unscathed in personal quarantine. But in the 4 highly contagious days before any symptoms show we easily could have passed on our infection to my sister's toddlers or her 34-week-old son in the NICU.
When I connected the dates for everyone involved in that outbreak it chilled me to the bone.  I looked again at the science and evidence for community immunity and found myself gripped with a very real sense of personal and social responsibility before God and man.  The time had come to make a more fully informed decision than we did 6 years ago.  I sat down with our family doctor and we put together a catch-up vaccination schedule for our children.
That schedule that was supposed to start the week after I found myself in the waiting room of the Children's Hospital of Eastern Ontario (CHEO) with my 10-month-old son, waiting to confirm if he had whooping cough.
I said before that the irony isn't lost on me that I'm writing this from quarantine.  For six years we were frozen in fear from vaccines, and now we are frozen because of the disease.  My oldest two are getting better, the youngest four are getting worse and fast.  Ottawa Public Health has been so helpful and communicative, trying to get us the help we need while keeping the community safe.  We are under quarantine and starting antibiotics.  Tonight, the baby started "whooping."  I did the right thing going to the hospital when I did.  I can only hope this painfully honest sharing will help others.
I am not looking forward to any gloating or shame as this "defection" from the antivaxx camp goes public, but, this isn't a popularity contest.  Right now my family is living the consequences of misinformation and fear.  I understand that families in our community may be mad at us for putting their kids at risk.  I want them to know that we tried our best to protect our kids when we were afraid of vaccination and we are doing our best now, for everyone's sake, by getting them up to date.  We can't take it back … but we can learn from this and help others the same way we have been helped.
Vaccination is a serious decision about our personal and public health that can't be made out of fear, capitulation, or by following any crowd.  No one was more surprised than us to find solid answers that actually laid our fears to rest.  I am confident that anyone with questions can find answers.  I would only advise them to check your biases, sources and calendar: Time waits for no parent.
Tara Hills is wife to Gavin, mother to many, sister, friend and neighbor in Ottawa, Canada. Home is a hub of activity with their home-based handyman business and home education for 7 kids ages 10 to 10 months. She holds a BA in Cross Cultural Studies but is learning more than ever simply by homeschooling.  In her "spare" time you will find Tara with a (re-heated) hot cuppa and good old fashioned book.
Editor's note: This piece, and its follow-up, was originally published at The Scientific Parent.