Or: Confessions of a Broken Record
I post about two things on social media – science fiction and vaccines. The first, because I love it. I am a hardcore Trekkie/Star Wars/Firefly/Isaac Asimov-loving type of girl. The second, because I am a nurse and I practice evidence-based medicine.
I never realized that opposition to vaccination was any sort of "movement" at all until about three years ago, as I was finishing my Master's degree in nursing. I don't recall how I stumbled upon the Voices for Vaccines Facebook page, but I do remember that I sent a message to the organization about an article I'd found that I thought they'd like to share. From there I was welcomed into this group of parent-led vaccine advocates and have since learned how insidious the anti-vaccine mindset can be. I now consider myself an instrument for sharing facts and information on vaccination and evidence-based health care in general.
So I post. Sometimes I post a lot. Sometimes it's a lot of Spock and Obi-Wan Kenobi memes. Sometimes it's information on vaccination. Why is vaccination important to me? Well the obvious answer is I am a nurse. The more detailed answer is I am a nurse who, in earning her advanced degree, had to take classes in research and epidemiology and learn how to evaluate the validity of scientific evidence. Then I got a job as a nurse practitioner, treating a large infectious disease group, and saw, first-hand, people suffering from vaccine-preventable diseases, as well as brilliant professionals at the forefront of vaccine research. So yes, it's important to me.
What I find most interesting about the anti-vaccine movement is that the loudest, most frequently voices heard are those with little understanding of medicine, biology, statistics, or epidemiology who just so happen to have an alternative for sale. Those are the ones who seem to do the most talking and grab all the headlines. And it's easy for them to be heard: No one is shouting from a mountaintop that "My kid got all his vaccines didn't get sick and is fine!" That is hardly a newsworthy story.
As a result, unverified fearmongering gets plenty of press time, while vaccine success stories become "non-events." So I post, because my goal is to celebrate immunization for the amazing medical achievement that it is, to normalize it, and to bring it to people's attention, in order to counter ill-informed fearmongering.
I sometimes wonder what my friends and other Facebook contacts think of all my posts. My own kids say "Ugh! Vaccines again, Mom?" But recently I heard something I didn't expect, from someone I didn't expect to hear from.
As I attended a high school award ceremony I ran into a fellow mom I've known since our kids were in kindergarten. We are Facebook friends, though I rarely see her comment or post anything. In fact I hardly see her around anymore now that our kids are well past the "class mom" and PTO meeting years. At the ceremony, I learned that her son was going to college the following year at a school that recently seen a couple of cases of meningococcal B meningitis. Of course, I couldn't help myself, and asked her to please consider having him get the new meningitis B vaccine series started before he goes to school in the fall. How she answered made me swell with pride. "I already had him start it, Lori. I read all of your posts and learned a lot from you. I rely on you for that kind of information."
Wow! I made a difference in at least one family that I know—and if one person told me that my posts informed her decisionmaking, I'd like to think there might be a few more that I don't know about yet.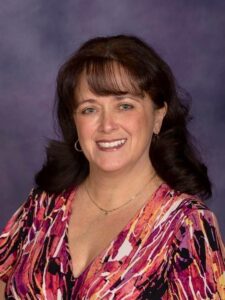 So yes, I am a bit of a keyboard warrior. But that moment made me realize that I can make a difference. I will keep posting—because, while they may not be vocal about it, people are listening. It makes a difference. The more people talk about vaccine success the more those successes will become the first thing people think of when the topic arises.
Lori Boyle is mother of two teenagers and Advance Practice Nurse. She has worked for the past two years in an infectious disease practice is a member of Voices for Vaccines, Nurses Who Vaccinate and the New Jersey Immunization Network.